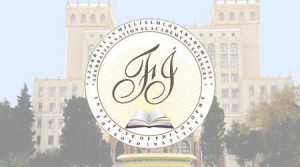 Institute of Philosophy of Azerbaijan National Academy of Sciences is an organizer of the international scientific and practical conference that will take place on December 14–15, 2018, in Baku (the Republic of Azerbaijan).
Scholars, postgraduates, students of higher education establishments and research institutions as well as practitioners, who are actively involved in studies on social sciences, are invited to participate in the international conference.
Sections
1. Topical issues of philosophical sciences
2. Topical issues of sociological sciences
3. Topical issues of historical sciences
4. Topical issues of political sciences
5. Art studies and cultural studies
Head of Organising Committee
İlham Ramiz oğlu Məmmədzadə, Director of the Institute of Philosophy of Azerbaijan National Academy of Sciences.
Registration procedure
All Ukrainian participants will be provided with a collection of abstracts and a certificate of participation authenticated by seal. The collection will be awarded with ISBN (International Standard Book Number) by European publishing house.
Form of participation: distant.
Persons who are interested in the participation in the international conference should send the following documents to Organising Committee before December 11, 2018 (inclusively):
– application form executed according to the example;
– abstracts;
– scanned copy of registration fee payment.
File name should meet surname of a speaker indicating Application – for application form, Abstracts – for abstracts, and Fee – for confirmation of registration fee payment
For example: Zaborovskyi _Application, Zaborovskyi _Abstracts, Zaborovskyi _Fee.
E-mail: soc@cuesc.org.ua
Re: Conference in Baku.
Registration fee:
Registration fee is 500 UAH for the participants from Ukraine. On January 25, 2019, collections of abstracts and certificates will be sent to postal addresses indicated in application forms.
Payment can be made at the branch of any bank indicating the following details:
Receiving bank: JSC "UkrSybbank"
Receiver account: 26201805752470
EDRPOU (Unified Register of Businesses and Organizations): 3158722787
Recipient's bank MFO (sort code): 351005
Full name: Hromovchuk Myroslava Volodymyrivna
Payment purpose: adding funds to Hromovchuk M.V. from full name ____
Requirements for abstracts
Title is in the middle (in capitals, Times New Roman no 14, bold type).
After one spacing, in the centre there is full name, academic degree, rank (if any), post, department, full name of the institution where an author studies or works, city, country, Times New Roman no 14.
After one spacing there is a text which should meet the following requirements: А4, all fields – 2 cm, Times New Roman No 14, line spacing – 1,5.
The list of literature (without repetitions) is at the bottom of the text entitled "References". Citations in the text should be marked with numerical order of a source according to the list and page (pages) number, for example [7, p. 16].
Text volume is up to 5 pages including References.
Languages: Azerbaijani, Ukrainian, Russian, English.
Example of abstract
3. Topical issues of historical sciences
BALFOUR DECLARATION 100 YEARS OF HISTORY AND VALUES
Batenko H. V.
Candidate of Historical Sciences,
Associate Professor at the Department of History of Ukraine and Methods of Teaching
Kherson State University
Kherson, Ukraine
Though Balfour Declaration contained no word about immediate establishment of a Jewish State in Palestine, nevertheless, it was positively perceived by the leaders of Zionist movement. Could we then have more acceptable for us declaration, or would English Government, which is tired of inner disputes between the Jewish people, refuse solving this problem? We've decided to adopt this Declaration» [1, p. 167].
References:
1. Weizmann Ch. Trial and Error. N.-Y.: Schocken, 1949. 493 p.
Example of application form
1. Full name of a participant in Ukrainian and English (transliteration)
2. Academic degree, rank (if any), post, department, full name of the institution where the participant studies or works, city, country
3. Section
4. Contact number
5. E-mail
6. Postal address for sending the collection of abstracts (full name of a receiver, street, building, apartment, city (district, region), zip code).
Representative office in Ukraine
Center for Ukrainian and European Scientific Cooperation (according to signed international cooperation agreement):
Dmytro Bielov, Director of the Center for Ukrainian-European Scientific Cooperation, Doctor of Juridical Sciences, Professor at the Department of Constitutional Law and Comparative Jurisprudence, Uzhhorod National University.
Електронна адреса: soc@cuesc.org.ua
Telephone: + 38 (068) 473 02 25
E-mail: www.cuesc.org.ua