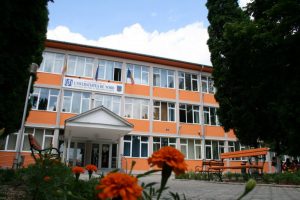 North University Centre of Baia Mare (Romania)
organizes the activity of scholars in order to elaborate collective monographs in two lines of research
Papers are accepted in Romanian, Ukrainian, Russian and English before March 7, 2019 (inclusively)
TARGET TOPICS OF THE MONOGRAPHS:
Modern philology: theory and practice; reforming the system of professional training of linguists, translators, literary critics; implementation of the methodology for the development of philological sciences; theoretical and applied aspects of the development of philological education in Ukraine and countries of the European Union; theory and history of pedagogy and psychology; history of education and pedagogical thought; new educational technologies, topical problems of higher school pedagogy; modern pedagogy and psychology; problems of university training of a psychologist; problems of general, developmental and clinical psychology; psychology of professions and management.
The authors of a collective monograph will receive 3 copies (A5, hard cover), a certificate.
The monographs will be published by European publishing house "Izdevnieciba "Baltija Publishing" (Riga, Latvia) with ISBN award to it that will permit authors to participate in the elaboration of collective scientific work, which is published in a country of the European Union.
If you are interested in the co-authorship in a foreign collective monograph, please fill out an application form to receive more detailed information by e-mail.