This year, 8 Ukrainian startups were presented at one of the largest exhibitions of consumer electronics show – CES – 2019 in Las Vegas.
Press Office of Embassy of Ukraine in the USA informed about this event.
"Ukraine introduces own technological pavilion "Ukraine Tech Pavilion" at one of the largest exhibitions in the world "Consumer Electronics Show 2019″, which takes place on January 8 – 11 in Las Vegas (Nevada State). This year, Ukraine is represented by 8 startups which show different ideas and inventions, from module photo studios lighting to 3D food printer", – the statement said.
The embassy stressed that the participation of Ukrainian companies in such an outstanding event as CES-2019 confirms the importance of developing an innovation vector in cooperation between Ukraine and the USA as well as the interest of potential investors in Ukrainian ideas.
Participants of Ukrainian pavilion presented the following projects in Las Vegas:
1. Jollylook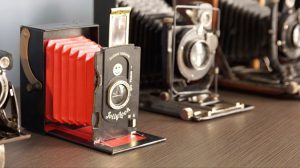 Vintage instant cameras made from recyclable materials. The simple fold out camera for analog snapshots, made entirely from recycled paper and cardboard. No electronics – some paper, a pair of lenses and a cartridge for instant mini photos. Environmentally friendly – it uses less material than traditional instant cameras. The camera body, the shutter and aperture are made of thick paper and laminated cardboard.
Using this camera is like being transported to another time, when bellows cameras were a common sight. Matching its vintage style with Fujifilm's modern, high-ISO Instax film technology gives this toy-like throwback some serious real-world capabilities.
2. RAWR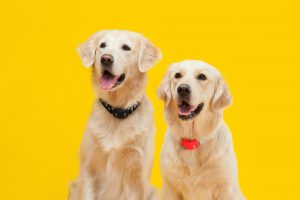 Consumer IoT startup on a mission to strengthen the bond between humans and their best friends – pets. The gadget has six devices at once: GPS and fitness trackers, health monitor, LED backlight, temperature sensor and vibration mode for training. All data is sent to the mobile application (iOS / Android). It allows you to integrate with various services, such as veterinary clinics and animal walkers. In the future, developers want to develop the functionality of the application, to join the service of the community of pet lovers.
3. nuka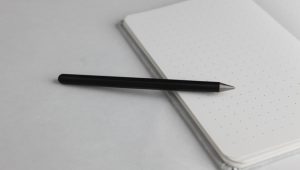 "Eternal" notebook and pencil. The notepad is made of special waterproof paper, and the pencil is made of an alloy of five metals. The reusable notebook is neither afraid of time nor the environment. In this notebook, made of synthetic paper, you can write not only with the original pencil, but also with an ordinary pen. All the inscriptions can then be wiped away with an antiseptic or a pencil eraser.
4. FunLight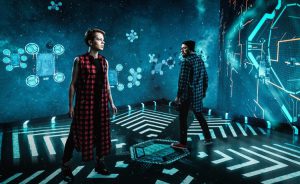 FunLight is an innovative attraction for shopping malls and theme parks. Powerful projectors are used to broadcast images onto walls and the floor. Due to this, all players see the same image and can interact with the projections as a team. The game is controlled by body movements, which are tracked by special sensors inside the room.
In early October, the pilot launched in the Kiev shopping center Lavina Mall. The first game available to visitors is "The Citadel of Music". By genre it is close to a quest room. Players need to find tips and solve puzzles, while creating their own music. According to the project creators, its main advantage is that within a single physical space you can create a set of completely different games for each target audience: families with children, teenagers, adult players.
5. Flasty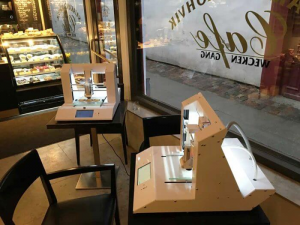 Flasty is an innovative 3D food printer for chocolate, dough and various food pastes. It is able to print food products of various designs. The target audience is cafeterias, restaurants, confectioneries, as well as people who decided to open their mini-business of producing pre-ordered souvenir sweets. Flasty does not hide that there are analogues of their product in the world. But there are few of them, and they were created only for printing with chocolate without the possibility of using other food materials.
6. Photon LMS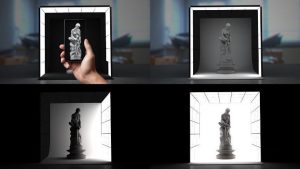 Featuring a modular design Photo Module X incorporates 3 main blocks powered by 2700 LEDs and are fully manageable by a smartphone or PC. According to developers, the target audience of their product are start-up photographers and representatives of online stores. They face several problems. For a substantive photo shoot, the user needs a lot of equipment: four mini flashes, umbrellas, reflectors, a table for subject photography, screens, backgrounds, mounting systems and plenty of space to put it all.
These problems are solved by this photo studio. The box with 2700 LEDs and wi-fi transmitters simplifies the photo session: you do not need to buy expensive lighting equipment, pay a photographer for work, the result is immediately visible, and the modularity of the system makes it possible to shoot subjects and compositions of almost any size. The user quickly changes the light map and manages the photo studio using a program loaded on a tablet, notebook or a smartphone.
7. Whooshi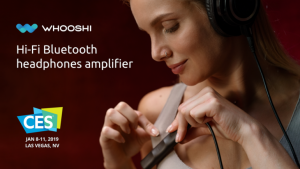 Whooshi is a Hi-Fi audio amplifier that changes your existing headphones from wired to wireless. Whooshi personalizes your sound with the help of a specially designed algorithm that adjusts for your unique hearing level and the attributes of your headphones. The music player App for iOS and Android tailors the sound to your ears so you can hear your music the way it's meant to be heard.
8. iGlam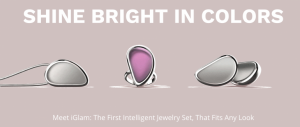 iGlam is the intelligent jewelry ring, that fits any look. It can adapt to colors by using a special app, that helps to pick up a color directly from the clothes. The high app experience and subtlety of the device were put together to make it worth everyday women life presence. iGlam is the best of both worlds: it's a smart device and a gorgeous piece of jewelry. The ring is made of 925 Silver with semi-precious stones. It is worthy of the love of fashionistas and the tech-savvy people and perfectly blends in with any sense of style.
Within the framework of CES – 2019 in Las Vegas, Samsung introduced Bot Care, a medical robot oriented to consumers' health care.

In Las Vegas, American company Bell Helicopter presented air taxi concept Nexus which is composed of a convertiplane with six rotary electric fans.
---
Resource: http://uvca.eu/en/project/ua-tech-2019