Baltic International Academy
(Riga, the Republic of Latvia)
Halytsky applied college named after Vyacheslav Chornovil
(Ternopil, Ukraine)
Collective monograph
FUNCTIONING OF THE UKRAINIAN MEDIA DURING MARTIAL LAW IN UKRAINE
Deadline – December 9, 2022
Riga, the Republic of Latvia
Download the newsletter
Sample of monograph section in Ukrainian
Sample of monograph section in English
Scientists, lecturers and postgraduate students are invited to participate in writing the collective monograph. Research papers of postgraduate students should be coauthored with a scientific adviser.
The future publication will be a result of the activities of the authors' team united by a common idea to present achievements of their researches.
Why is the publication of the monograph section valuable

(for fulfilling the licensing conditions, obtaining the degree of Doctor and Candidate of Sciences, and awarding the degree of Doctor of Philosophy (PhD), for young scientists)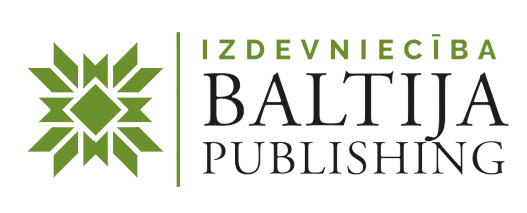 The monograph is published by the European publishing house "Izdevnieciba "Baltija Publishing" (Riga, Latvia) and recommended for printing by the institution's academic council. Three reviewers, who are mentioned in the monograph's output data, guarantee an independent review.
The monograph is awarded ISBN that permits authors to participate in developing the collective scientific paper published in the country of the EU.
DOI is assigned to every article included in the collective monograph that allows the authors to find their scientific work on the Open Ukrainian Citation Index (OUCI) site, which was developed by specialists of the State Scientific and Technical Library of Ukraine on behalf of the Collegium of the Ministry of Education and Science of Ukraine.
The monograph will be available on the website of the European publisher "Izdevnieciba "Baltija Publishing" at the link.
The authors of the collective monograph's section receive an electronic layout of the collective monograph and a certificate.
EDITORIAL BOARD:
Armen Gabrielyan – Dr. iur., Associate Professor, Baltic International Academy;
Yurii Finkler – Doctor of Philology, PhD in Sociology, Professor, Lecturer at Halytsky Applied College named after Vyacheslav Chornovil;
Halyna Vyshnevska – PhD in Philology, Lecturer at Halytsky Applied College named after Vyacheslav Chornovil.
KEY DATES:
The submission of application forms and articles for publishing in the monograph: before December 9, 2022 (inclusively).
Feedback on papers acceptance: within 1–2 working days after papers receipt.
E-mail distribution of the monograph's layout and the certificate: after February 17, 2023.
REGISTRATION PROCEDURE:
To publish contributions in the collective monograph, authors should act as follows:
fill in an application form and send a manuscript to soc@cuesc.org.ua for peer-review before December 9, 2022;
send a copy of the payment confirmation following the manuscript's approval for publication.
Re: COLLECTIVE MONOGRAPH ON JOURNALISM.
MONOGRAPH TARGET TOPICS:
Communication theory and methodology.
Public relations and organizational communication.
Public relations and organizational communication.
Media ethics, media education and media literacy.
Studying the needs of the audience and involving the general population in the communication process.
Advertising as a type of social communication.
World trends in modern journalism.
REPRESENTATIVE OFFICE IN UKRAINE:
Center for Ukrainian and European Scientific Cooperation
(according to the signed international cooperation agreement with Baltic International Academy)
Contact person: Kachan Olena Viktorivna – Coordinator of scientific events and projects on journalism.
Telephone: +38 (068) 473 02 25
E-mail: soc@cuesc.org.ua
Web-site: www.cuesc.org.ua
Facebook: facebook.com/cuescinfo
YouTube: youtube.com/cuescinfo