Polonia University in Czestochowa
Collective monograph
INNOVATIVE PATHWAY FOR THE DEVELOPMENT OF MODERN PHILOLOGICAL SCIENCES IN UKRAINE AND EU COUNTRIES
Czestochowa, the Republic of Poland
Deadline: January 31, 2022
Scientists, lecturers and postgraduate students are invited to participate in elaborating the collective monograph. Research papers of postgraduate students should be coauthored with a scientific adviser. The future publication will be a result of the activities of the authors' team united by a common idea to present achievements of their researches.
EDITORIAL BOARD:
Chief Editor – Oksana Babelyuk, Prof, Dr. habil., Polonia University in Czestochowa;
Andrzej Krynski, Prof. PhD, ThDr., Dr h.c. mult., Rector of Polonia University in Czestochowa.
Why is the publication of the monograph section valuable?
(for fulfilling the licensing conditions, for obtain the degree of Doctor and Candidate of Sciences, for awarding the degree of Doctor of Philosophy (PhD), for young scientists)
The monograph will be published by the European publishing house "Izdevnieciba "Baltija Publishing" (Riga, Latvia) with ISBN award that will enable authors to participate in developing collective scientific paper published in the country of the European Union.
Every article included in a collective monograph is awarded DOI, which allows the authors to find their scientific work on the Open Ukrainian Citation Index (OUCI) site, which was developed by specialists of the State Scientific and Technical Library of Ukraine on behalf of the Collegium of the Ministry of Education and Science of Ukraine.
The monograph will be available on the website of the European publisher "Izdevnieciba "Baltija Publishing".
Mode of publication – scientific, A5, hard cover.
Authors of the collective monograph will receive 1 copy of the publication.
Each co-author will receive a certificate.
Papers are accepted in Polish, English, Ukrainian and Russian (only for foreign participants).
KEY DATES:
Submission of applications and articles for publishing in the monograph: before January 31, 2022 (inclusively).
Feedback on papers acceptance: within 5–7 working days after papers receipt.
E-mail distribution of monograph's mock-up: on April 11, 2022.
Postal mailing of printed copies: on April 25, 2022.
REGISTRATION PROCEDURE:
The authors should send the following documents for publishing papers in the collective monograph to filology@cuesc.org.ua before January 31, 2022:
scientific paper for publishing;
Re: COLLECTIVE MONOGRAPH IN PHILOLOGICAL SCIENCES.
TARGET TOPICS OF THE MONOGRAPH:
General linguistics.
Literature of European countries.
Intercultural communication.
Language and mass media.
Translation Studies.
Romance, Germanic languages.
Slavic languages and literature.
Literary theory.
Ukrainian language and literature.
REPRESENTATIVE OFFICE IN UKRAINE: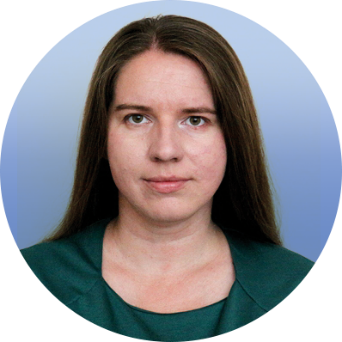 Center for Ukrainian and European Scientific Cooperation
(according to signed international cooperation agreement with the Polonia University in Czestochowa)
Contact person: Rodik Lesia Mykolaivna – Coordinator of scientific events and projects on philological sciences.
Telephone: +38 (068) 992 04 11
E-mail: filology@cuesc.org.ua
Web-site: www.cuesc.org.ua
Facebook: facebook.com/cuescinfo
YouTube: youtube.com/cuescinfo
Sample of monograph section in Ukrainian
Sample of monograph section in English