Polonia University in Czestochowa
International scientific and practical conference
PHILOLOGICAL SCIENCES, INTERCULTURAL COMMUNICATION AND TRANSLATION STUDIES:
AN EXPERIENCE AND CHALLENGES
Częstochowa, Republic of Poland
April 23–24, 2021
Scholars, postgraduate students as well as students of HEI and research institutions are invited to participate in the international scientific and practical conference.
ORGANISING COMMITTEE
Andrzej Krynski, Prof. PhD, ThDr., Dr h.c. mult., Rector of Polonia University in Czestochowa, Poland;
Ivan Zymomrya, Prof., Ph.D., Polonia University in Czestochowa, Poland;
Volodymyr Kemin, Prof., Ph.D., Polonia University in Czestochowa, Poland;
Mykhailo Poliuzhyn, Prof., Ph.D., Uzhgorod National University, Ukraine;
Marite Opincane, Prof., Ph.D., Rezekne Academy of Technologies, Latvia;
Veronica Anawa Dashaco, Prof., Ph.D., Saint Jerome Catholic University in Douala, Cameroon.
REGISTRATION PROCEDURE
Form of participation: distant.
Persons who are interested in participation in the international conference should act as follows before April 20, 2021 (inclusively):
send the abstracts to Organising Committee: filology@cuesc.org.ua. The title of a file should meet surname of a speaker indicating Abstracts – for abstracts.
For example: Ivanov_Abstracts.
RE: FOR THE PHILOLOGICAL CONFERENCE.
SECTIONS:
Slavic languages
Literature
Romance, Germanic, and other languages
Theory of literature
Comparative literature studies
General linguistics
Comparative and typological linguistics
Translation and interpretation studies
Language and communication media
Intercultural communication
Modern trends in teaching methods of foreign languages
CONDITIONS OF PARTICIPATION
All Ukrainian participants will be provided with a collection of abstracts and a certificate of participation authenticated by seal. Participants of the conference will have an opportunity to present the collection of abstracts and certificate as evidence of participation in the international conference that took place in the EU country.
Each participant of the conference receives a certificate with the volume of competence development mentioned (15 hours – 0.5 ECTS credit).
DOI will be assigned for each abstract from the conference's collection of abstracts, enabling authors to find their scientific work at the website of Open Ukrainian Citation Index (OUCI), which was developed by the specialists of the State Scientific and Technical Library of Ukraine by order of the Collegium of the Ministry of Education and Sciences of Ukraine and released on November 12, 2019. The collection will be awarded with ISBN (International Standard Book Number) by European publishing house.
Certificate is a document confirming participation in the activities of a scientific conference (congress, symposium, and workshop) that took place in the EU country according to paras. 5.2, 7.3 Section 2 of the Procedure for awarding degrees to academic staff approved by the Order of the Ministry of Education and Science of Ukraine dated January 14, 2016, No. 13.
REPRESENTATIVE OFFICE IN UKRAINE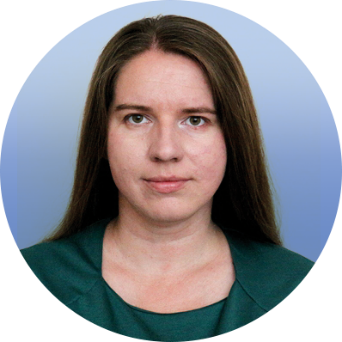 Center for Ukrainian and European Scientific Cooperation
(according to signed international cooperation agreement)
Contact person: Rodik Lesia Mykolaivna – Coordinator of scientific events and projects on philological sciences.
Telephone: +38 (068) 992 04 11
E-mail: filology@cuesc.org.ua
Web-site: www.cuesc.org.ua
Facebook: facebook.com/cuescinfo
YouTube: youtube.com/channel/cuescinfo