International scientific conference
BLACK SEA PUBLIC-LEGAL READINGS
Koblevo, Ukraine
September 10-12, 2021
Download the newsletter
Fill an application form
We kindly invite legal scholars to join!
HEI academic staff, postgraduate students, legal practitioners and all interested people are kindly invited to participate in the conference.
Participation form: in person OR distant.
REGISTRATION PROCEDURE
Persons who are interested in participation in the scientific and pedagogical internship should act as follows before August 6, 2021 (inclusively):
1) Fill an application form;
2) send the abstracts to Organising Committee: koblevo@cuesc.org.ua theses of research and methodological reports according to a focus area of the applicant in educational or scientific establishment in Ukraine;
Language of abstracts: Ukrainian, English, Russian.
Participation in the scientific and pedagogical internship without research and methodological report is impossible.
On September 24, 2021 the collection of abstracts and certificates will be sent to the participants at the postal addresses indicated in the form.
REPRESENTATIVE OFFICE IN UKRAINE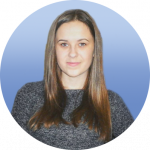 Center for Ukrainian and European Scientific Cooperation
(according to signed international cooperation agreement)
Contact person: Liashchova Anastasiia Oleksandrivna – Coordinator of the conference.
Contact number: +38 (095) 653 40 42
E-mail: koblevo@cuesc.org.ua
Web-site: cuesc.org.ua
Facebook: facebook.com/cuescinfo
YouTube: youtube.com/channel/cuescinfo