ISMA University of Applied Sciences
Scientific and pedagogical internship
PEDAGOGICAL TECHNIQUE AND TEACHERS' EXPERTISE IN TECHNICAL SCIENCES
Riga, Latvia
June 21 – July 31, 2021
Download Internship Program
Download the newsletter
Academic staff of higher education institutes, research associates of scientific establishments, doctoral candidates, postgraduate students, applicants, students are invited to participate in the internship.
Workload of the internship has 6 credits (180 hours) and distributed 6 hours each day for 6 business weeks.
All participants will be provided with a collection of abstracts and a certificate of completion of scientific and pedagogical internship (in two languages).
The certificate of completion is a document confirming completion of the scientific and pedagogical internship in a scientific institute of EU country and which is necessary for obtainment of academic rank of Associate Professor, Professor and Senior Research Fellow, according to paras. 2.1, 2.2, 2.3, 2.5,2.7 of Procedure for awarding degrees to academic staff, as well as for licensing and accreditation of educational services.
Form of participation: distant.
Language: Latvian, English, Ukrainian, Russian.

Head of organizing committee: Romans Djakons Dr.sc.ing., Professor, Academician, ISMA President
REGISTRATION PROCEDURE
Persons who are interested in participation in the Scientific and pedagogical internship should act as follows before June 18,2021 (inclusively):
1) fill an application form;
2) send the abstracts to Organising Committee: tech@cuesc.org.ua theses of research and methodological reports according to a focus area of the applicant in educational or scientific establishment in Ukraine;
RE: ON INTERNSHIP IN TECHNICAL SCIENCES
Participation in the scientific and pedagogical internship without research and methodological report is impossible.
On August 20, 2021, the collection of abstracts and certificates will be sent to the participants at the postal addresses indicated in the form.
ZOOM LECTURES
Russian Zoom lectures are planned under the framework of the internship.
Date: 25 June, 10:00 (Kyiv time).
All participants of the internship receive a link to the online lectures after covering the internship fee. The lectures will be saved.
Topic: "Strategic approach to remote learning – the application of the EU experience"
Lecturer: Jevgenija Dehtjare, Dr.oec., Vice Rector for Academic Affairs
Language: Russian
Topic:"Issues of academic mobility, internationalization of scientific research"
Lecturer: Diana Zmicerevska, Mg.oec.Head of Project Department
Language: Russian
Topic: "English business communication and ethics"
Lecturer: Tatjana Lapaine, Mg.paed., Head of the International Business Communications Department
Language: Russian, English
REPRESENTATIVE OFFICE IN UKRAINE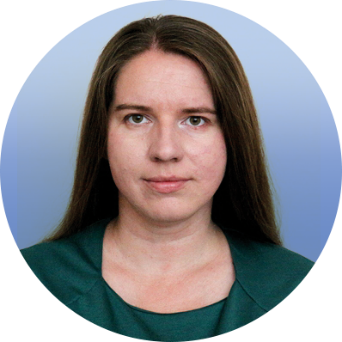 Center for Ukrainian and European Scientific Cooperation
(according to signed international cooperation agreement)
Contact person: Rodik Lesia Mykolaivna, Coordinator of scientific events and projects on technical sciences.
Contact number: + 38 (068)-642-61-74
E-mail: tech@cuesc.org.ua
Web-site: www.cuesc.org.ua
Facebook: facebook.com/cuescinfo
YouTube: youtube.com/channel/cuescinfo