Cuiavian University in Wloclawek
Сollective monograph
NEW IMPULSES FOR THE DEVELOPMENT OF NATURAL SCIENCES IN UKRAINE AND EU COUNTRIES
Wloclawek, the Republic of Poland
Deadline: August 20, 2021
Scientists, lecturers and postgraduate students are invited to participate in elaborating the collective monograph. Research papers of postgraduate students should be coauthored with a scientific adviser.
The future publication will be a result of the activities of the authors' team united by a common idea to present achievements of their researches.
EDITORIAL BOARD:
dr Jolanta Miziołek, Cuiavian University in Wloclawek;
dr Elżbieta Nowakowska, Cuiavian University in Wloclawek;
dr Mirosława Struś, Cuiavian University in Wloclawek.
Mode of publication – scientific, A5, hard cover.
Each co-author will receive a certificate.
Authors of the collective monograph will receive 1 copy of the publication.
Papers are accepted in Ukrainian, Russian, Polish and English.

Why is the publication of the monograph section valuable?
(for obtaining the degree of Doctor and Candidate of Sciences, for awarding the degree of Doctor of Philosophy (PhD), for young scientists)
The monograph is produced by the European publishing house "Izdevnieciba "Baltija Publishing" (Riga, Latvia) and recommended by the Academic Council of the scientific institution for printing. Three peer-reviewers, whose names are mentioned in the output data, ensure a high-quality independent peer-review. The monograph is assigned ISBN that will empower authors to participate in developing a collective scientific paper published in the country of the European Union.
Every article included in a collective monograph is awarded DOI, which allows the authors to find their scientific work on the Open Ukrainian Citation Index (OUCI) site, which was developed by specialists of the State Scientific and Technical Library of Ukraine on behalf of the Collegium of the Ministry of Education and Science of Ukraine.
REGISTRATION PROCEDURE:
The authors should send the following documents for publishing papers in the collective monograph to nature@cuesc.org.ua before August 20, 2021
scientific paper for publishing;
Re: COLLECTIVE MONOGRAPH IN IN JURIDICAL SCIENCES
KEY DATES:
Submission of applications and articles for publishing in the monograph: before August 20, 2021 (inclusively)
Feedback on papers acceptance: within 5-7 working days after papers receipt
E-mail distribution of monograph's mock-up: on October 29, 2021
Postal mailing of printed copies: on November 12, 2021
TARGET TOPICS OF THE MONOGRAPH:
Flora and vegetation
Experimental botany
Zoology
Ecology
Biological research
Chemistry
Physical and geographical research
Socio and geographical research
Agronomy
Land resources
Crop production
Livestock, fish farming
REPRESENTATIVE OFFICE IN UKRAINE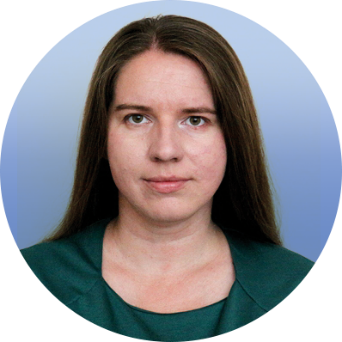 Center for Ukrainian and European Scientific Cooperation
(according to the signed Agreement on international cooperation with Cuiavian University in Wloclawek)
Contact person: Rodik Lesia Mykolaivna, Coordinator of scientific events and projects on natural sciences.
Telephone: +38 (066) 642 61 74
E-mail: nature@cuesc.org.ua
Web-site: cuesc.org.ua
Facebook: facebook.com/cuescinfo
YouTube: youtube.com/cuescinfo