Online lectures under the framework of a scientific and pedagogical internship under the aegis of Cuiavian University in Włocławek are in progress
On September 2, 2020, an online lecture "Aspects of academic writing" took place. The lecture was performed by mgr Joanna Skiba, Head of Foreign Language Department, Head of International Office at Cuiavian University in Włocławek (Poland), Expert in adult education and e-learning.
During the lecture, mgr Joanna Skiba talked about a new law, which relates to academic writing, covered the issue of assessment of research academic level and requirements for a high-quality execution of scientific publications based on academic integrity. At the end of the speech, mgr Joanna Skiba gave some advice on how self-motivation for writing a research paper.
We express our gratitude to Joanna Skiba and participants of the online-lecture for your interest in the activities of the Center for Ukrainian and European Scientific Cooperation and, particularly, for your feedback: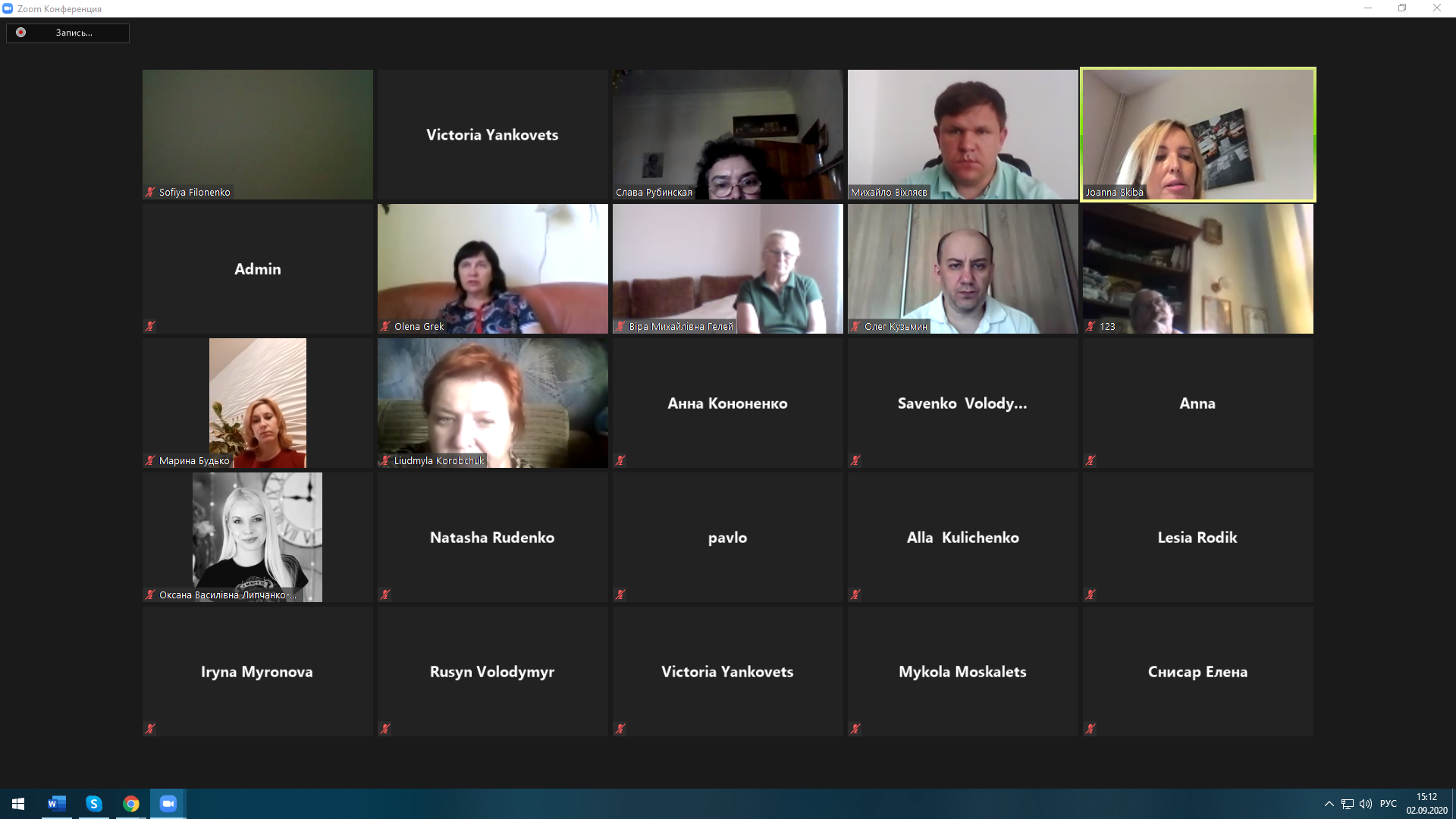 Олег Кузьмін: Велике Вам дякуємо за конференцію! Дуже високий рівень! Викладачі та науковці Національного університету харчових технологій.
Rusyn Volodymyr: Дякую за досить цікаву та детальну інформацію. Вітання із Чернівецького національного університету імені Юрія Федьковича, кафедра радіотехніки та інформаційної безпеки.
Valentyna Kostina: Дуже дякую за цікаву інформацію.
Микола Терещук: Дуже дякую!
Vasilova Halyna: Thank! Have a good day!
Анна Заїка: Thank you!
Олександра Єременко: Дякую! Гарного дня 🙂
Alla Kulichenko: Вдячна за цікаву та якісну інформацію, презентовану на лекції. Чітко та доступно.
Слава Рубінська: Дякую за цікаву лекцію. Вітання з НУБіПа України. Доцент кафедри романо-германських мов Рубінська Б. І.
Olena Grek: Дякую.
Віра Гелей: Дякуємо!!!
We express our gratitude to all participants!
The lecture is available at https://www.youtube.com/watch?v=7aCBPMgOUDI