The scientific and pedagogical internship "Modern scientific approaches to the organization of the educational process in the area of cultural studies, art history and music studies in Ukraine and EU countries" is in progress. This concluding week is going to be devoted to music as it is of great importance for most people around the world. Music may be a way of self-expression, hobby, method of taking a delight, lifetime project etc. Thus, we'll reveal wondrous ambit of the language of sounds to you!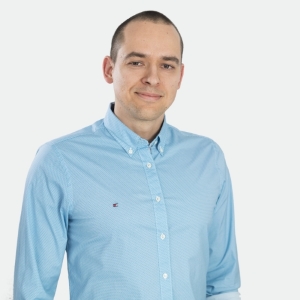 On November 24, 2020, the fifth equally gripping ZOOM lecture "Music and art as a source of effective therapy in the times of pandemia" has been conducted. Dr Marcin Miziołek, Lecturer at the Department of Social Sciences of Cuiavian University in Włocławek (Poland), Certified Coach and Mentor, has been a speaker who has rendered a compelling and significant lecture. The speaker often makes the original reports in the universities of Poland, Sweden, Portugal and Latvia and today he has shared his experience with us.
The lecture has been devoted to music as a source of effective therapy in the pandemic period. It is thought that good music is the best remedies for depression. According to dr Marcin Miziołek, it is proved scientifically that music therapy can assist in stress management, memory enhancement and pain relief! In the current context, music helps to shift one' attention from the epicenter of an internal problem and free mind from thoughts about the disease, number of the sick, financial problems caused by the lack of work, benefits to understand personal feelings and release the tension. Thus, listen to more music which contributes to finding harmony between a body and mind.
The online lecture is available on our official YouTube channel.
We sincerely thank all participants who have joined the event and express gratitude for your kind words:
Oksana Serhiieva: I would like to thank Mrs. Joanna and Mr. Marcin for their informative and interesting lectures that are relevant today.
Gabriella Astalosh: Many thanks for the lecture!