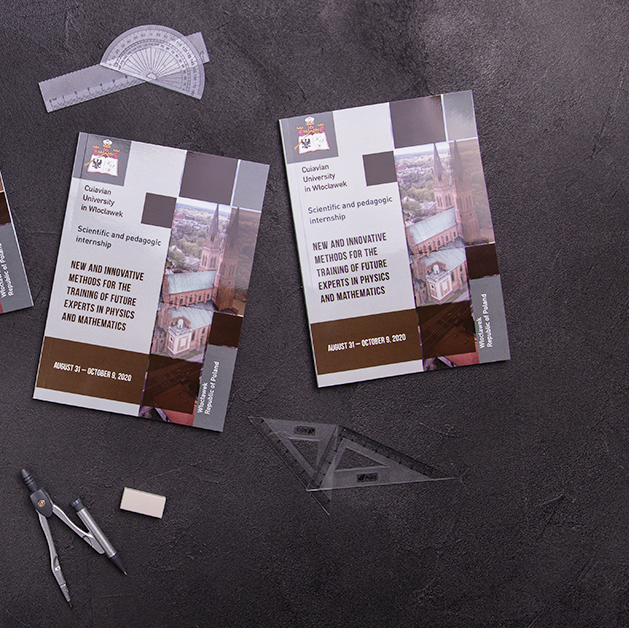 The development of modern Ukrainian society has led to a significant increase in requirements for professional and pedagogical training of future specialists in the field of physics and mathematics. This is due to the rapid pace of scientific and technological progress, as well as the modernization of the higher education system in our country.
That is why a scientific and pedagogical internship was organized to strengthen the scientific potential of departments, open new specialities, expand international relations, comprehensive computerization of the educational process and improve the image of a modern teacher who will have knowledge and skills of innovative nature, as well as experience of their effective application.
On August 31 – October 9, 2020, a scientific and pedagogical internship on the topic «New and innovative methods for the training of future experts in physics and mathematics» was held in Włocławek with the support of the Center for Ukrainian and European Scientific Cooperation.
The internship was attended by scientific and pedagogical staff of higher education institutions, researchers of scientific institutions, doctoral students, postgraduate students, PhD students, students obtaining or having education in physics and mathematics.
On October 16, collections of abstracts of scientific and methodological reports and certificates of participation in the internship were sent.
We express our gratitude to all those who took part in the scientific and pedagogical internship!