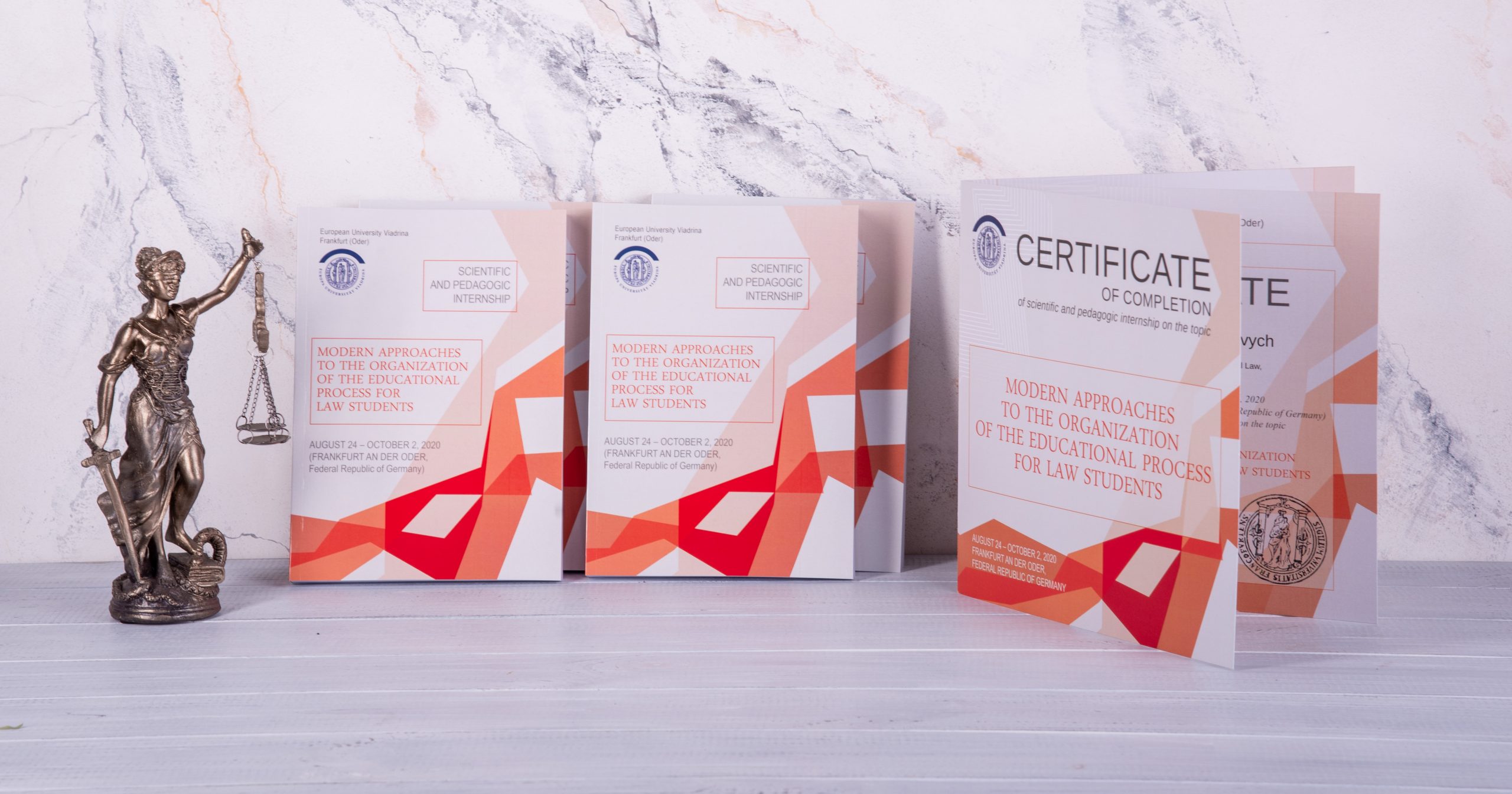 Nowadays, more and more experts are thinking about reforming the legal sphere. Everything is developing so rapidly that the old canons no longer fit the new framework. In view of this, a scientific and pedagogical internship "Modern approaches to the organization оf the educational process for law students" was organized on the basis of the European University Viadrina in Frankfurt (Oder) (the Federal Republic of Germany) on August 24 – October 2.
On October 8, collections of abstracts of scientific and methodological reports and certificates of participation in this internship were sent.
The event was attended by аcademic staff of higher education institutes, research associates of scientific establishments, doctoral candidates, postgraduate students, applicants, students.
We express our gratitude to all those who took part in the scientific and pedagogical internship.