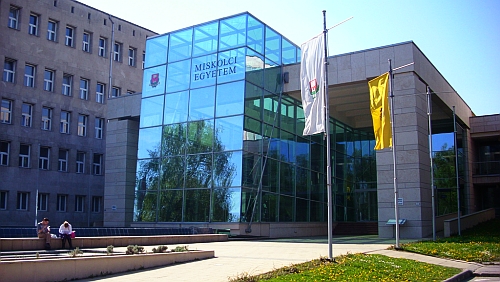 The issue of Ukrainian integration to the European Union keeps its relevance and even picks up steam. European integration as a political-legal and socio-economic phenomenon sparks the interest of representatives of different academic disciplines, including jurisprudence. It is essential to conduct a fundamental analysis of the relations between the European Union and Ukraine for a better understanding of the problem of state-legal development under the conditions of European integration. In this context, it is also important to study new tasks that Ukrainian and EU juridical science faces. The international scientific and practical conference taking place in Miskolc on April 19-20, 2019, was devoted to this issue.
Law faculty of the University of Miskolc (Miskolci Egyetem Állam- és Jogtudományi Kar) was conference organizer. The University of Miskolc is the largest university of Northern Hungary which was established by an act of Parliament in 1949. Law faculty was formed a little bit later – in 1981. Now, the University of Miskolc has 8 faculties. The Center for Ukrainian and European Scientific Cooperation has provided all-round support in organizing event.
Scholars, post-graduate students, HEI students and research institutes as well as practitioners, who are actively involved in scientific research in the area of legal sciences, were invited to participate in the scientific conference "New challenges of legal science in Ukraine and EU countries". More than 100 participants from Ukraine have shown interest and desire to join the discussion of such an important topic. The participants studied issues of history and theory of law and state, constitutional and municipal law, civil law and civil procedure, family law, land law, European Union law, etc.
In the near future, all conference participants from Ukraine will be provided with a collection of conference theses and a certificate of participation authenticated by seal. The conference participants will be able to present a collection of abstracts and a certificate confirming participation in the international conference held in EU country.