In the context of the visit to the Baltic countries and international networking, it took place the meeting of Mykhailo Vikhliaiev and Oleh Holovko, members of the Executive Board, with representatives of European Humanities University: Ryhor Miniankou, Head of Academic Department of Social Sciences, and Maksimas Milta, Head of the Communications Unit. During the meeting, the parties discussed different aspects of scientific life both in the Republic of Lithuania and Ukraine. Requirements for the participation of scholars in foreign conferences and internships, requirements for scientific papers in foreign publications etc. were among topical issues. The representatives of European Humanities University share their experience in the focus area.
European Humanities University has an interesting and sufficiently challenging road of its existence which a little reminds the history of V.I. Vernadsky Taurida National University. It also embarked upon its activity in one city but due to some circumstances was forced to cease its functioning and subsequently was reactivated in another city. University history dates back to 1992 with its foundation by a group of intellectuals in Minsk. The University immediately transformed into one of the national leaders of internationalization and liberalization of university education in the Central and Eastern Europe. Following its forced closure by the Belarusian authorities in 2004, EHU was forced to cease its activities. However, despite all troubles, in autumn of 2005, the university was able to recommence operations in Lithuania and start implementing academic programmes. Now the university is located in Vilnius, Lithuanian city.
European Humanities University has its own scientific periodicals. Within the framework of arrangements on future cooperation, EHU proposed to provide scholars from Ukraine with an opportunity to publish their scientific papers in Lithuanian journals. The representatives of the Lithuanian university presented two scientific periodicals where Ukrainian researchers were proposed to submit their papers – Journal for philosophy and cultural studies Topos and "Perekrestky".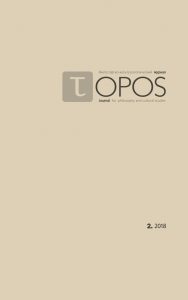 Journal for philosophy and cultural studies Topos is a scientific peer-reviewed periodical. Journal's papers are indexed in the Philosopher's Index і EBSCO-CEEAS (Central & Eastern European Academic Source). It accepts articles in Russian, Belarusian, and English. The journal is published two times a year in print and online versions. Topos publishes original researches and translations in the sphere of philosophy (including the history of philosophy) as well as of philosophy-oriented branches of social studies and humanities like theory of culture and science of culture, visual studies and media theory, literature theory and religion studies, social theory and political theory, postcolonial studies and gender studies, etc. More detailed information and publication requirements in the Lithuanian journal you can find at http://journals.ehu.lt/index.php/topos/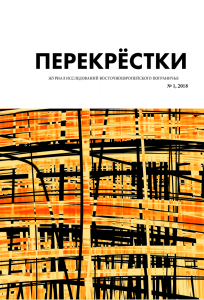 "Perekrestky" has been publishing since 2001. Initially, the journal was associated with a broad interdisciplinary research project on the Eastern European border, but in 2015 the journal entered a new stage of its development. Focusing on border issues (Eastern European region, post-Soviet states) in its political, legal, social, and cultural aspects, the journal seeks to center on interdisciplinary theoretical and empirical research in the sphere of social sciences and humanities. You can find more detailed information about the journal and submit papers at http://journals.ehu.lt/index.php/perekrestki
The Center for Ukrainian and European Scientific Cooperation calls Ukrainian scholars for considering the opportunity provided by the Lithuanian partner to publish scientific articles of Ukrainian scholars in the peer-reviewed journals of the Republic of Lithuania. All who are interested in the proposal, please, contact the editorial staff of the journals.