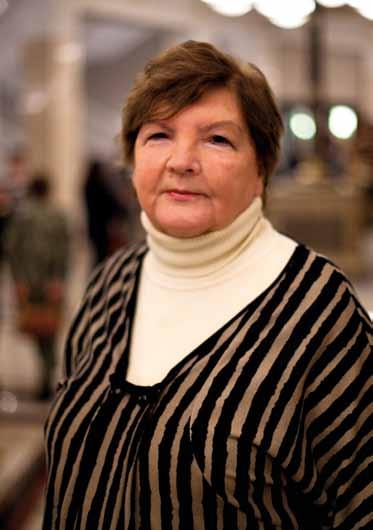 Every Tuesday and Friday, we come back to you again and again to share many interesting news in the context of the scientific and pedagogical internship "Modern scientific approaches to the organization of the educational process in the area of cultural studies, art history and music studies in Ukraine and EU countries". This week has no exceptions.
Today, on October 20, 2020, an online lecture "Opera Festival as a means of actualizing the history of opera" has been successfully conducted via ZOOM by incredible Cherkashyna-Hubarenko Maryna Romanivna, Doctor of Arts, Academician of the National Academy of Arts of Ukraine, Honored Arts Figure of Ukraine, Professor at the National Tchaikovsky Academy of Music.
Maryna Romanivna's parents contributed to her love for art studies as she was born in the family of drama theater actors. She spreads this love throughout her life! Our speaker is an author of more than 100 scientific publications, research, critical and analytical materials and participant of numerous Ukrainian and international conferences. Today, we have had an opportunity to ascertain of her professionalism as she has been so enthusiastic when speaking about the opera festival! Maryna Romanivna has presented and showed outstanding materials on 400-hundred history of opera art: from its origin to the present using the means of data visualization and presentation (opera fragments, a lecture). Your comments have confirmed the above:
Aleksandr Burel: Thank you very much, dear Maryna Romanovna! Array of information! It's good that there are such festivals where people can enjoy both performances and the very music of Rossini. Thanks!
Vira Artemieva: Dear Maryna Romanovna, thank you for gripping report which covers the festival, creative activities, and history of production of G.A. Rossini's operatic works in a limitless dimension.
Shevchenko Natalia: Thank you for interesting, thoughtful lecture, dear Maryno Romanivna!
Oksana Serhiieva: I express gratitude to you, Maryno Romanivno, for thoughtful, interesting and informative lecture! Thank you very much!
The online version of the lecture is available on our YouTube-channel.
Thank all participants who have joined the event!