On November 24, the XV International scientific conference "Chinese civilization: traditions and modernity" was conducted. Organizers and partners of the scientific event were:
Krymskyi Institute of Oriental Studies of NAS of Ukraine;
NGO "Ukrainian Association of Sinologists";
National Institute for Strategic Studies;
Kyiv National Economic University named after Vadym Hetman;
Helvetica Publishing House;
Center for Ukrainian and European Scientific Cooperation.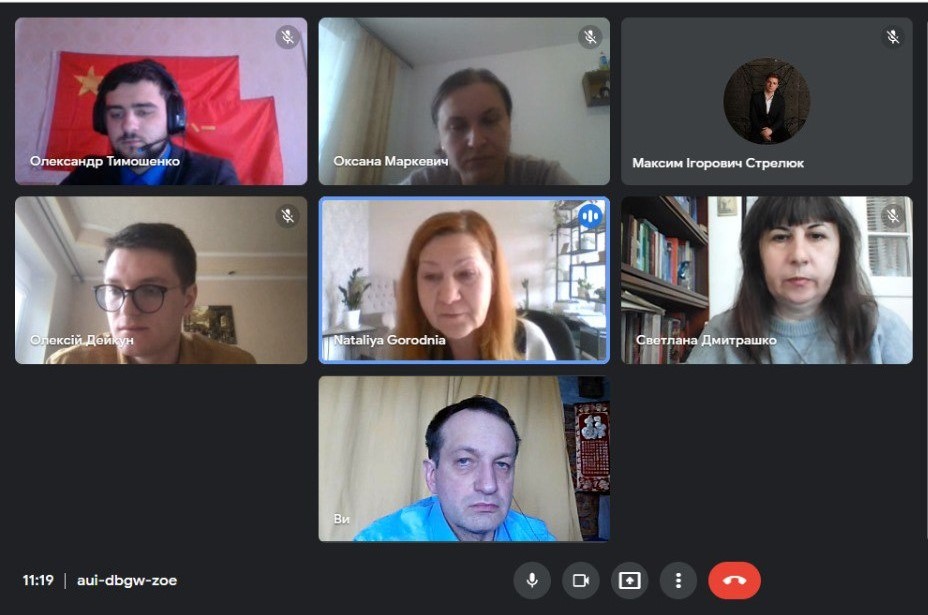 Four sessions were functioning within the scientific event. The first section was entitled "The study of Chinese civilization: history, philosophy, culture". It covered the following issues: the representation of China in the oeuvre by Sofiia Yablonska; particularities of Chinese military tactics; the influence of Confucianism on music, mindset, and economics; Chinese methods of projecting modern hotels; China's role in international politics and organizations; the effect of the event on Chinese cultural development; the architectural heritage of China and Chinese art as viewed by foreigners.
The second section – "China in the modern world: an international-political aspect". Its participants were discussing Chinese cyber-crime, the history of internal and external policy of China. It is important to highlight that much attention is paid to the relations between Ukraine and China.
The third section – "The modern model of socio-economic development of China". The scientists reported about China's open economy, post-pandemic restoration, the development of higher education, anti-corruption policy, sharing economy, Chinese building boom, and the structure of the PRC's political system.
The scope of the last section – "Theoretical and applied issues of Chinese linguistics and literary studies". Reporters discussed the literature of Chinese diaspora, works by Li Qingzhao, Mo Yan, and Ba Jin, compared Russian and Chinese idiom, as well as referred to the methods of borrowing foreign vocabulary in Chinese.
Each participant of the scientific event receives a collection of abstracts. The authors of the best reports will publish them in the journal "Chinese Studies".
We express our gratitude to everyone who joined the conference!