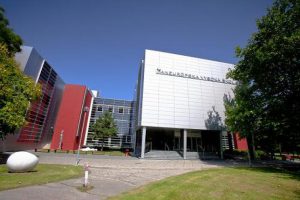 The annual conference which covers urgent issues of legal science is traditionally performed in the framework of a fruitful cooperation of the Center for Ukrainian-European Scientific Cooperation with Pan-European University (Bratislava, the Slovak Republic). As it usually was, the organizers were scrupulous about the preparation of event studying the experience of past years and taking into account the wishes and comments of participants. Jan Svak, Rector, Prof., JUDr, supporting his colleagues, was Head of Conference Organising Committee yet again. Having outlined topics of the current conference, it was decided to hold it in early May.
On May 6-7, 2016, International scientific and practical conference "The European tradition in International law: enjoyment of human rights" took place at the premises of Law Faculty of Pan-European University.
This kind of topic was chosen, organizers pointed out, as the issue of human rights keeps its topicality and importance, disturbs a large number of scholars both from Ukraine and other European countries.
Persons who were interested in participation in the international conference should send their papers to the Organising Committee by May 5, 2016. Abstracts might be performed in Slovak, English, French, German, Ukrainian and Russian. More than 200 Ukrainian scholars, postgraduates, HEI students and research institutes as well as practitioners, who are actively involved in scientific studies in the sphere of legal science, were among the participants.
Traditionally, all participants were provided with a collection of abstracts and a certificate of participation certified by seal of Pan-European University. The organizers of the conference wished all creative powers and inspiration for further research activities.